Reforms key to further easing: RBI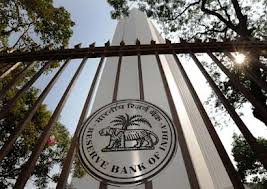 Date :
NEW DELHI: The Reserve Bank of India`s move to ease interest rates may have warmed the hearts of policymakers eagerly waiting for the central bank to boost sentiment but it has also signalled some key concerns for the government to act on.

While the RBI acknowledged that inflation was moderating, it cautioned that the progress going forward would be slow and gradual. It also urged the government to persist with structural reforms to enable the economy to sustain high growth.

"Let me conclude by summarizing our macroeconomic concerns. Inflation has come off from its peak, but its further downward movement is going to be slow and gradual," RBI governor D Subbarao said.
The central bank drew attention to the urgent need to jumpstart investment and the need to tackle the twin deficits - current account deficit and the fiscal deficit.

"A strong and effective supply response is particularly important for bridging the infrastructure gaps and correcting structural imbalances in other segments of the economy, including key food articles," Subbarao said.

"Critical to this effort are a credible and comprehensive fiscal adjustment by the government, implementation of structural reforms, hastening the approval process, and improving governance to inspire the trust and confidence of potential investors. The Reserve Bank, on its part, will have to calibrate monetary policy to the evolving growth-inflation dynamic and the management of the twin deficits risks," the governor added.

Policymakers said RBI`s action showed that the government`s move on reforms in recent months had created the fiscal space needed for monetary policy to support growth.