Auto companies show decent revenue growth: Analysts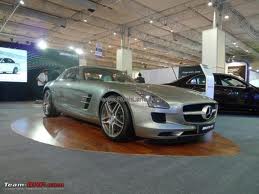 Date :
CHENNAI: The automotive industry may be battling a severe downturn but the sector`s revenue growth will continue to be decent. According to analysts, the industry - which has seen the demand for almost all segments except utility vehicles and light commercial vehicles fall - has managed to ensure better-than-expected revenue growth riding on better realizations.
"We expect sector revenues to grow 16%, led by higher realizations (in the third quarter), while auto volumes declined in most segments," said a report by the Mumbai-based broking firm Anand Rathi. "Two-wheeler volumes and medium and heavy commercial vehicles were particularly under pressure. Passenger vehicle growth was mainly driven by the high demand for diesel cars and utility vehicles. Three-wheelers and tractors also declined, while LCVs were the only segment to do consistently well," the report said.
Analysts say the sector`s biggest challenges will be intense competition and rise in costs particularly input costs and raw materials along with marketing spend. "An increase in operating costs, lower operating leverage and continued competition are key challenges for the sector."