8.5 lakh new jobs expected in 2014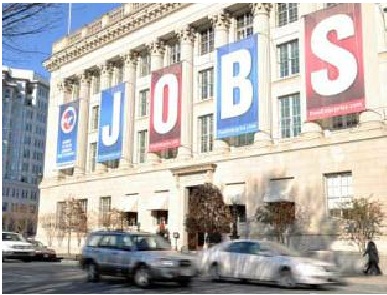 Date :
NEW DELHI: Job seekers can look forward to a prosperous new year as more than 8.5 lakh new jobs are expected across various sectors, including FMCG and healthcare, says a survey.
Coming against the backdrop of uncertain economic conditions, the projected number of new jobs in 2014 is higher than the estimated 7.9 lakh employment opportunities created this year, according to the survey by recruitment platform MyHiringClub.com.
The findings are based on a study conducted among more than 5,600 firms across 12 industry sectors.
Besides FMCG, more jobs are expected in healthcare, IT, retail and hospitality sectors.
"Last calendar year was not good either for job seekers or for employers due to uncertain and fluctuated economical and political conditions. 2014 is coming with positive vibes for job-seekers and expected to create 8.5 lakh new jobs in different sectors," MyHiringClub.com CEO Rajesh Kumar said.
MyHiringClub.com`s survey showed that FMCG would lead the chart and is expected to generate 1.5 lakh new jobs, followed by healthcare (1.33 lakh), IT and ITeS (1.21 lakh), retail (86,700) and hospitality (83,400).

Banking and financial services (61,400), manufacturing and engineering (51,500), education, training and consultancy (42,900), media and entertainment (42,800) and real estate (38,700) are also expected to create job opportunities.