Five ways to deal with a pay cut post appraisal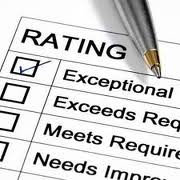 Date :
The HR manager at a private firm, had to take a pay cut a few years ago along with rest of the employees in his organisation, due to a crisis in the external financial environment. However, Kumar like many of his colleagues, decided to stay on and a year later, was rewarded with a double hike.
From an HR point of view, a pay cut is never recommended as it not only leads to instability for the individual and have a cascading effect on rest of the workforce. ET talks to HR heads to find out a few ways to deal with a pay cut, the ultimate nightmare for any professional.

1. Don`t Panic
In a calm and objective manner, understand the reasons behind the pay cut. "Control your emotions and do not panic. In a composed manner, assess the situation before asking your immediate superior to explain the reasons behind the pay cut," says Pradip Bandyopadhyay, manager — HR at Berger PaintsBSE -1.45 %.

2. Find Out Why
It is important to understand why the pay cut after the appraisal. "Understand the quintessence of the message. Is the proposed pay cut a direct outcome of your non-acceptable performance or is it a general compensation cut proposed to manage the wage costs in tight market conditions?" says Adil Malia, head - HR, Essar Group.

3. Be Understanding
The employee might want to understand the rationale, instead of taking a drastic step of quitting. "If the organisation has taken the step for an external reason or internal crisis then the employee should have the acumen to realise the reason instead of having a grudge against the organisation," says Bandyopadhyay

4. Take a Role Call
"Discuss with your manager and the HR the real cause of the pay cut — is it due to a role mismatch or because the organisation is going through a rough patch?" says Bandyopadhyay. "If it`s a role mismatch you may like to sit with the manager and HR to rectify and realign the job responsibilities and work out a future course," he adds.

5. Look for Signs
Try and understand if there is an unspoken signal to move out. "If you think there is a signal behind the salary cut, which could be due to mismatch of competence and skills, then indeed you may consider looking out for better options outside where your skill sets could be put to best use," says Bandyopadhyay.