India Inc optimistic about economy; to hire aggressively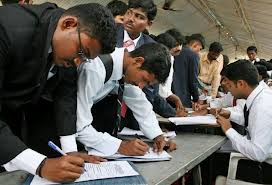 Date :
NEW DELHI: Indian businesses are among the most optimistic about their country`s economic growth and are likely to hire more new workers than any other nation in the world, says a report.

According to the Grant Thornton International Business Report (IBR), a quarterly survey of more than 3,000 businesses in 44 countries, India is one of the top 10 countries that plan to increase hirings.

About 73 per cent of Indian businesses plan to increase staff numbers, which is more than double the global average of 36 per cent.

As many as 83 per cent of Indian businesses are optimistic about their local economy (up from 78 per cent three months earlier), and much higher than the global average of 50 per cent.

Overall, Peru topped the list with 98 per cent businesses optimistic about the economy, followed by Philippines (92 per cent), the United Arab Emirates (92 per cent), Mexico (84 per cent) and India (83 per cent).

Besides, about 88 per cent of Indian businesses plan to increase employee wages at or above inflation level. This is well above the global average of 68 per cent, and trailing only Argentina (97 per cent), Botswana (94 per cent), South Africa (94 per cent) and Canada (89 per cent).