Impact of mobile and tablet technologies on recruitment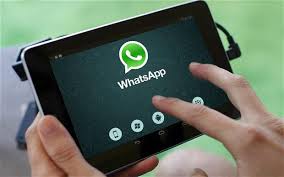 Date :
During one of my recent train journeys to Mumbai, I woke up in the morning overhearing a middle-aged woman on the lower berth saying, "Oh! I feel so handicapped without my WhatsApp." Quite clearly, this is how our day-to-day lives are getting affected due to the explosion of mobile and tablet technologies. Working professionals are witnessing a similar impact at their work place. More and more HR professionals are experiencing huge impact from mobile technologies during recruitment processes as well.

Aditya Narayan Mishra, President, Staffing and Marketing Director, Randstad India Ltd, highlights various HR processes that will be impacted by the rise in mobile and tablet technologies. According to him, "There are three main stakeholders in this scheme - candidates, companies and recruitment agencies. Each of these stakeholders has different scale of requirements, but one common thread is their increasing inclination to adopt mobile and tablet based technologies. Candidates will gain access to location based job openings in various companies and this will be powered by HR agencies and online job portals. Companies have been working to enhance the recruitment process and candidates` on-boarding experience and the current technologies will be leveraged well."

He expects the rise in mobile and tablet technologies to impact the following processes:

1. Identification: Candidates to identify potential companies and start interaction with them.

2. Deferred video based interview: Companies will leverage customised applications to send questions to candidates and they can send in their video responses via the same application. This can be reviewed by multiple stakeholders leading to the next stages of recruitment.

3. Application Tracking System: This is an area which is a challenge for many companies and candidates. He believes, mobile based interfaces can enable real time updates to happen and this can give clear visibility to candidates.

4. Large scale recruitments and on-boarding: Staffing companies and others who does periodical large recruitment would like to automate the entire paper based recruitment process and switch to mobile technology.

5. Infant employees: Many IT companies have their own mobile applications linked to their internal social networking site and by developing mobile interfaces, customised to infant employees, it can help infant employees (who have just joined) to navigate better and understand the company`s internal processes.