Talent crunch affecting half of India : Survey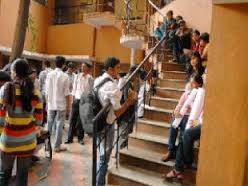 Date :
NEW DELHI: Talent crunch is causing a drag on employers across the world and the situation is worse in emerging market economies, including India, where over half of the employers have positions for which they are not able to find qualified candidates, says a survey by CareerBuilder.

According to the survey by the job portal, a significant number of employers in the 10 largest world economies said that extended job vacancies have resulted in lower revenues and productivity and the inability to grow their businesses.

"The inability to fill high skill jobs can have an adverse ripple effect, hindering the creation of lower-skilled positions, company performance and economic expansion," CareerBuilder CEO Matt Ferguson said.

Employers in the BRIC countries (Brazil, Russia, India and China) were the most likely to report challenges in recruiting high skill labour with more than half of employers stating they currently have positions for which they can`t find qualified candidates, the report said.

This is despite the fact that the BRIC nations are also hiring at a more accelerated rate, containing the highest percentages of employers planning to add full-time, permanent staff in 2013.