Non-tech graduates replace engineers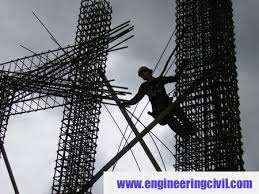 Date :
BANGALORE: Navin Kumar, CEO of iPrimed, a skills development organization, has a mandate from IT companies now to fill up some 2,000 positions with BSc and BCom graduates. A year ago, this number was just around 500. The demand for engineers has not risen anywhere as much as for BSc/BCom graduates. So about 60% of the requirement this year is for BSc/BCom graduates, against about 20-25% last year.

"There is pressure on companies to cut costs. Also, many engineering graduates are no good," says Kumar, who was a senior executive in InfosysBSE -0.07 % before he founded iPrimed.

With the global economy still sluggish and the IT recovery still uncertain, companies are trying to contain costs, and non-engineering graduates are seen as a viable option to keep costs under control as also get certain kinds of work done that was previously done by engineers. Fresh non-tech grads are available for an annual salary of Rs 2 lakh, about half of what fresh tech grads are typically paid.

C Mahalingam, advisor for HR Symphony, says that with this change in hiring strategy, IT companies have significantly expanded their talent basket and made the hiring cheaper by 30% to 35%.

Romi Malhotra, CEO of Linkage India, a global leadership development and employability solutions provider, says the difference between engineering grads and non-engineering grads is almost negligible. "Our universities are unable to keep pace with the rapid change in technologies and systems. Their syllabus is grossly outdated. As a result, in most cases, the software language an engineering student learns on the campus gets outdated by the time he passes out, making him almost on par with a non-tech graduate."